Wild Daisy Yoga is pleased to bring these special workshops and series to Oliver, BC!
December 11th, 1-3pm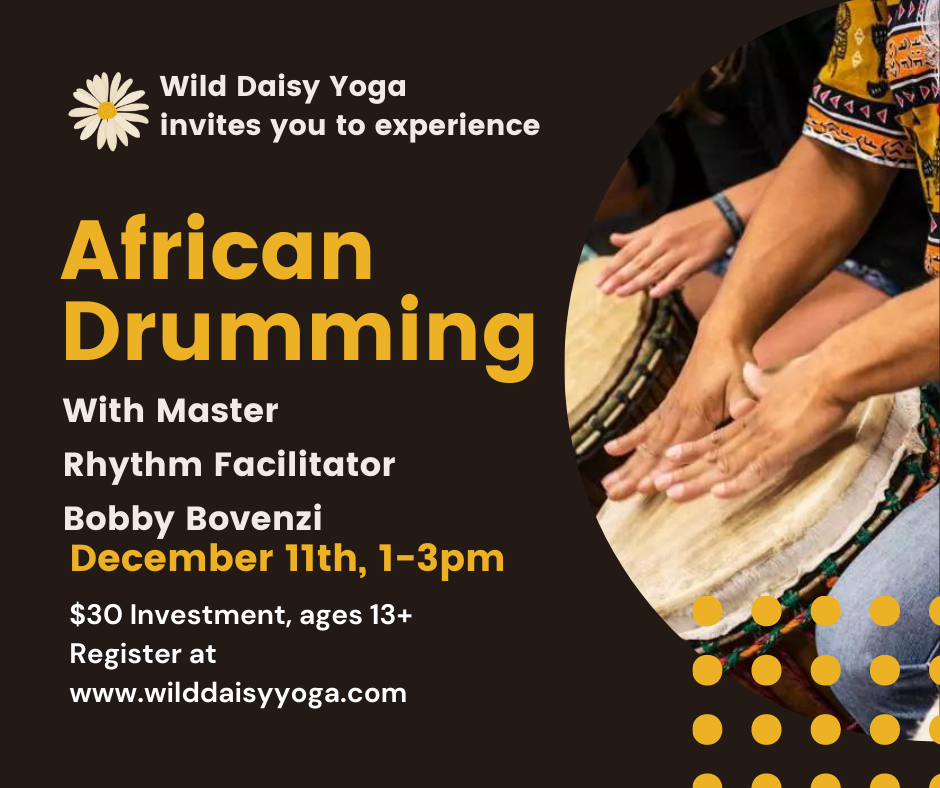 Join Master Rhythm Facilitator Bobby Bovenzi for a high-energy beginner/intermediate level African drumming class! Bobby is well known in the Valley for leading drum circles and performances over the past 15 years. His teaching style allows beginners immediate success and the more advanced a challenging experience.
Drums are provided and space is limited.
Ages 13+.
Investment $30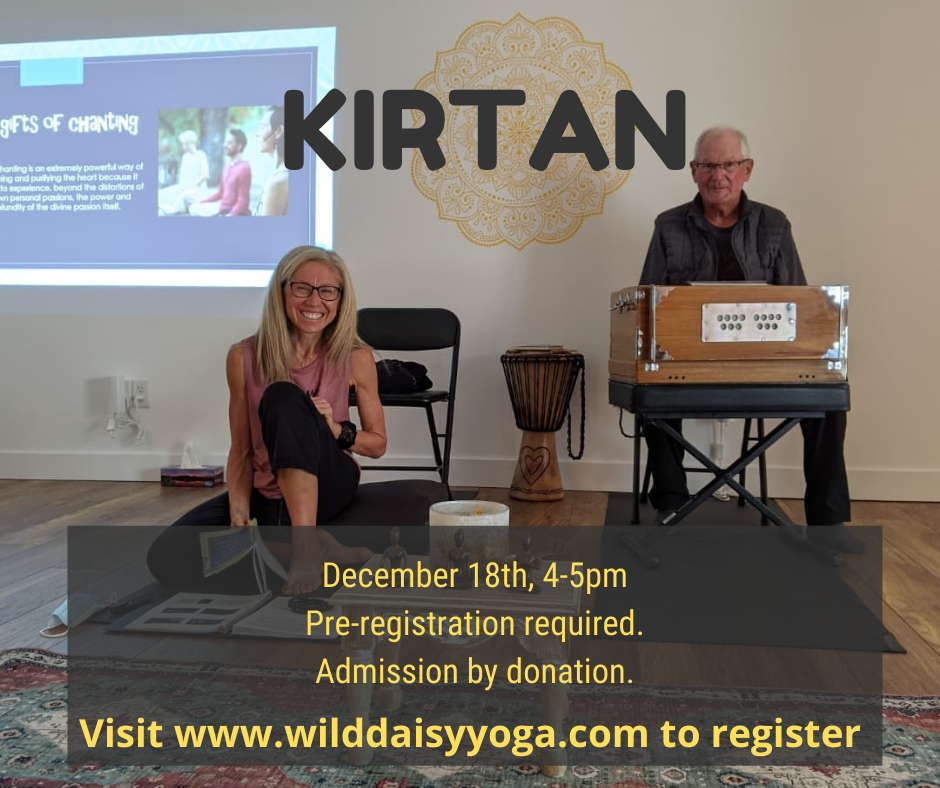 Wild Daisy Yoga is incredibly excited to host monthly Kirtan gatherings with Dana and Ken. If you have never heard of Kirtan, it is is a meditational and devotional chanting experience. Traditionally, a Kirtan leader will sing through the chant, or a line in the chant, and then the participants/audience will sing the chant back to the leader. It is a truly beautiful experience and anyone can join! And no, you do NOT need to be a gifted singer, all voices are encouraged and welcomed!
Our kirtans are a time of chanting, poetry readings, and sharing the light in the form of "arti - a ceremony of lights" by a community of like-minded people. Most of the chants are in an ancient language, Sanskrit. The intention of Sanskrit mantra chanting (kirtan) is to merge the chant leaders and participants, firstly chanting or singing together, which then becomes silence. From a linguistic perspective, Sanskrit is the mother tongue of many modern languages. The mantras are primarily recitations of names given to the divine in the Hindi tradition. But perhaps the true understanding of the mantras can be found in the sense of unity, well-being, and timelessness that they elicit. The mantras quiet the mind, and the music frees the heart.
The Kirtan gatherings will all be by donation, with ALL of the proceeds going to South Okanagan Yoga Academy (SOYA)'s scholarship fund to help bring yoga to marginalized communities. You may choose your amount to donate online when you register or bring cash to the event.
January 16th, 7pm to 8:30 (ish)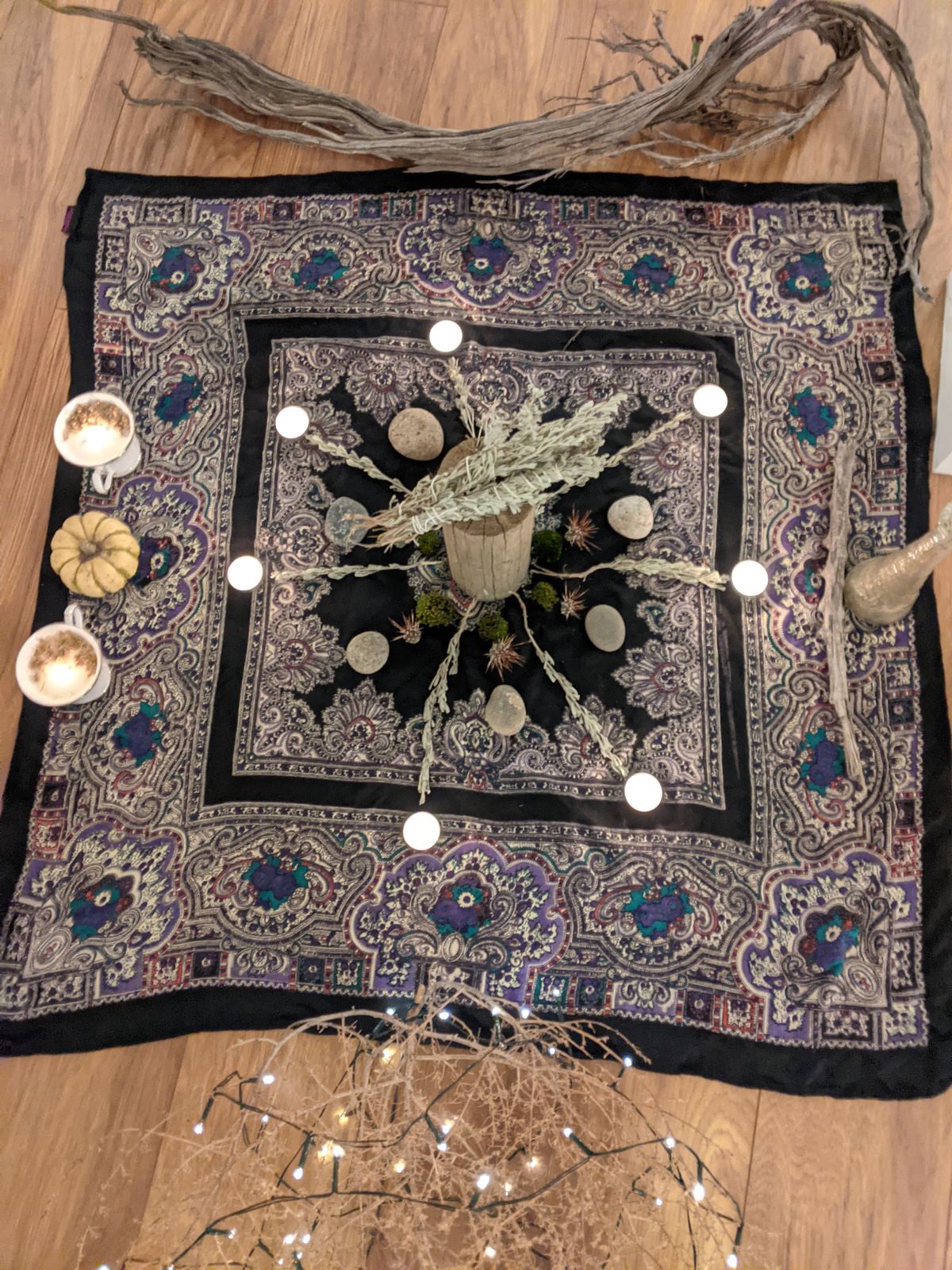 Come sit in sacred space with your community to nourish, connect, ground and re-balance as we enter the darkest part of the new year.
January's Medicine Circle includes:
group journey

individual sage clearing
The investment for this offering is only $20
This workshop will end between 8:30pm and 9pm depending on how things unfold.
In addition to her holistic nutrition coaching since 2011, Raina has been hosting women's circles and studying animism and in 2020 completed a formal shamanic energy medicine mentorship. If you would like to work privately with her in this medicine or host a private ceremony this winter, please email rainalutz@live.ca