Wild Daisy Yoga is located at 6220 Main Street, Oliver BC.
Our entrance is in the BACK ALLEY.
Enter the alley off of School Avenue between Remax and the Oliver Museum. Wild Daisy Yoga is located 30 feet down the alley on the right-hand side. Look for the signs and enter through the orange door. We are open 15 minutes before the start of class.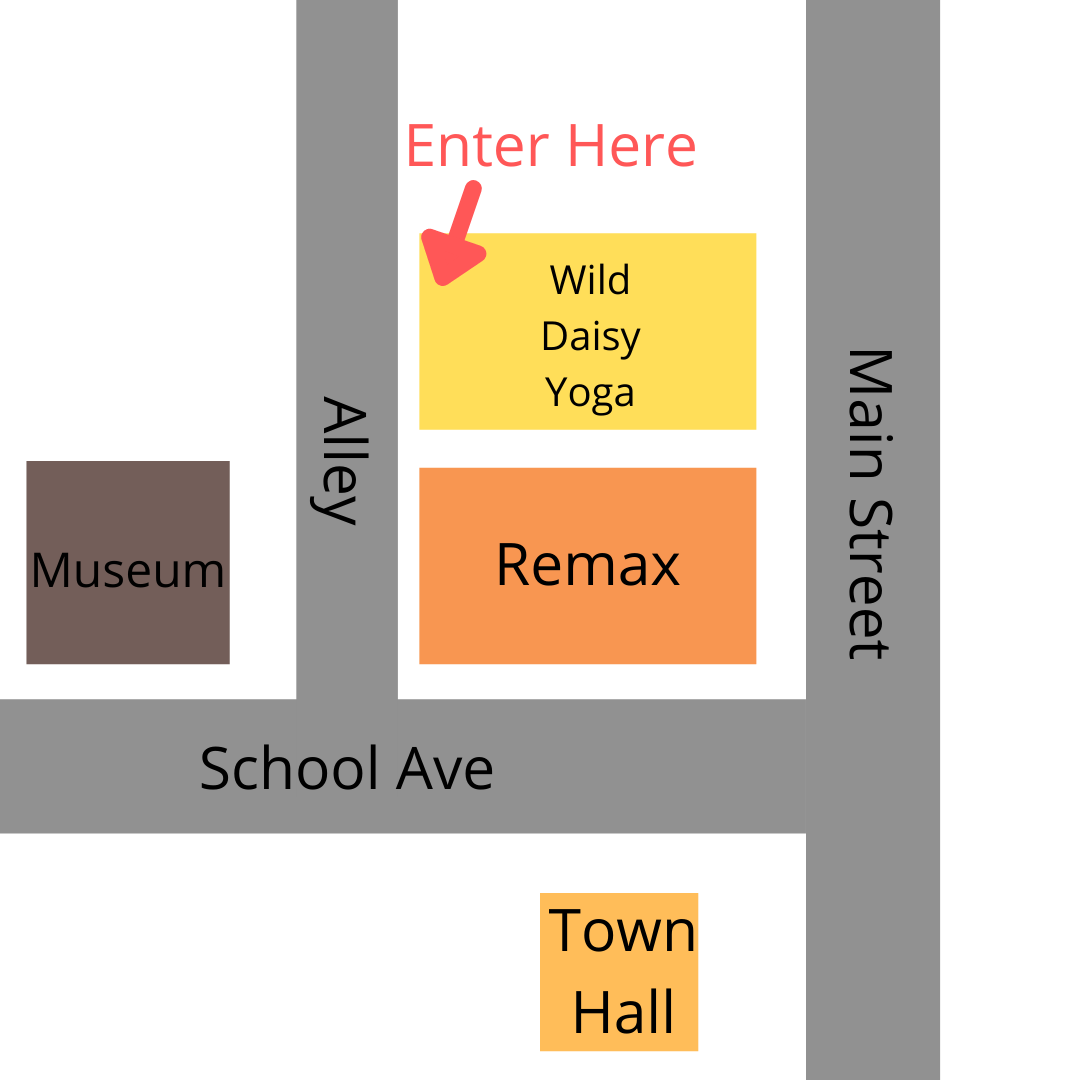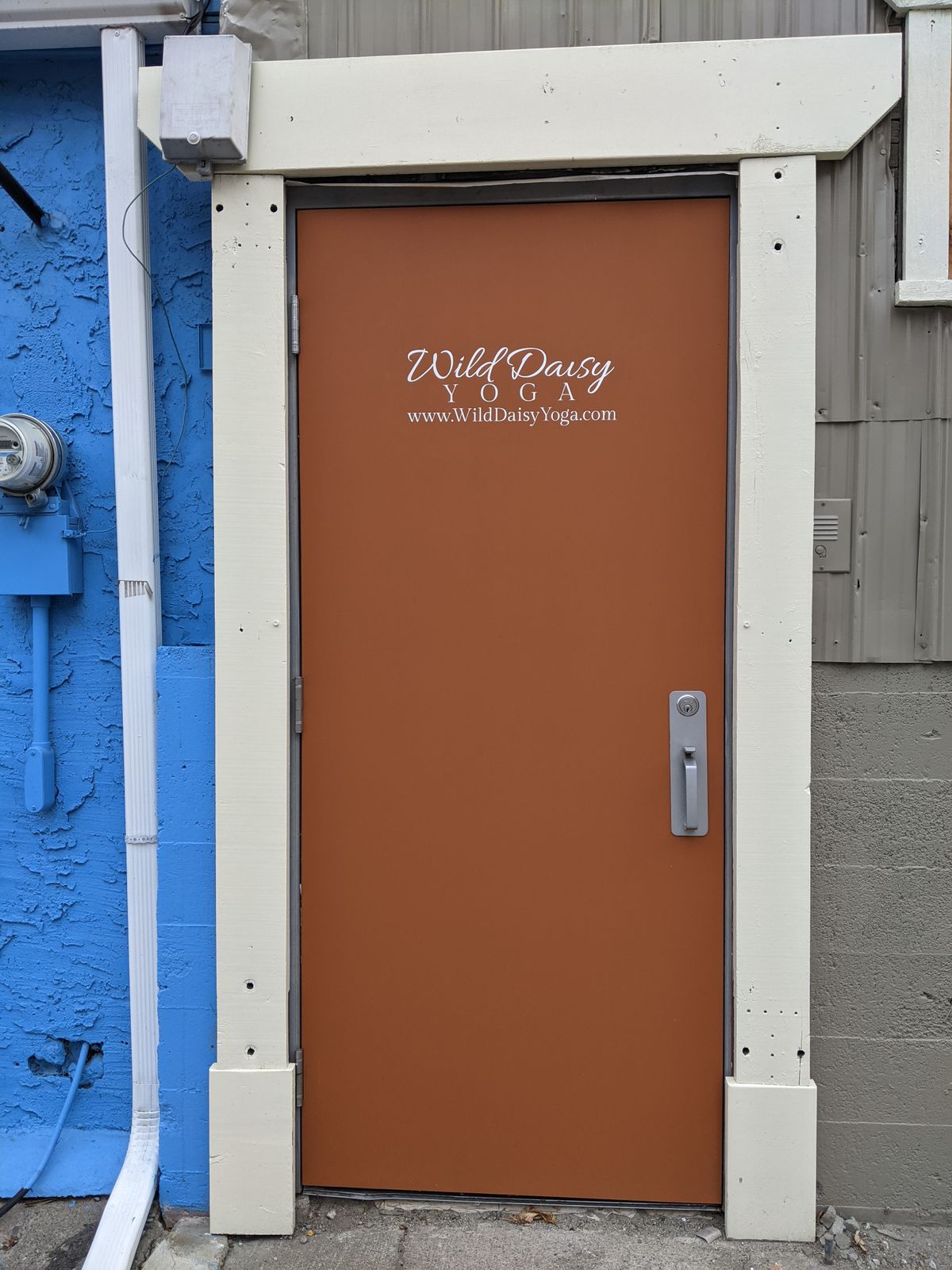 Parking
There is plenty of parking near the studio, the closest parking to the entrance is on School Avenue where there is parallel parking on the North side of the street and pull-in parking on the South side of the street near Oliver Town Hall.