Hello and welcome! I'm so glad you're here. I'm Amy Sztupovszky, creator of Wild Daisy Yoga. I offer yoga classes in Oliver, British Columbia, and also online via Zoom.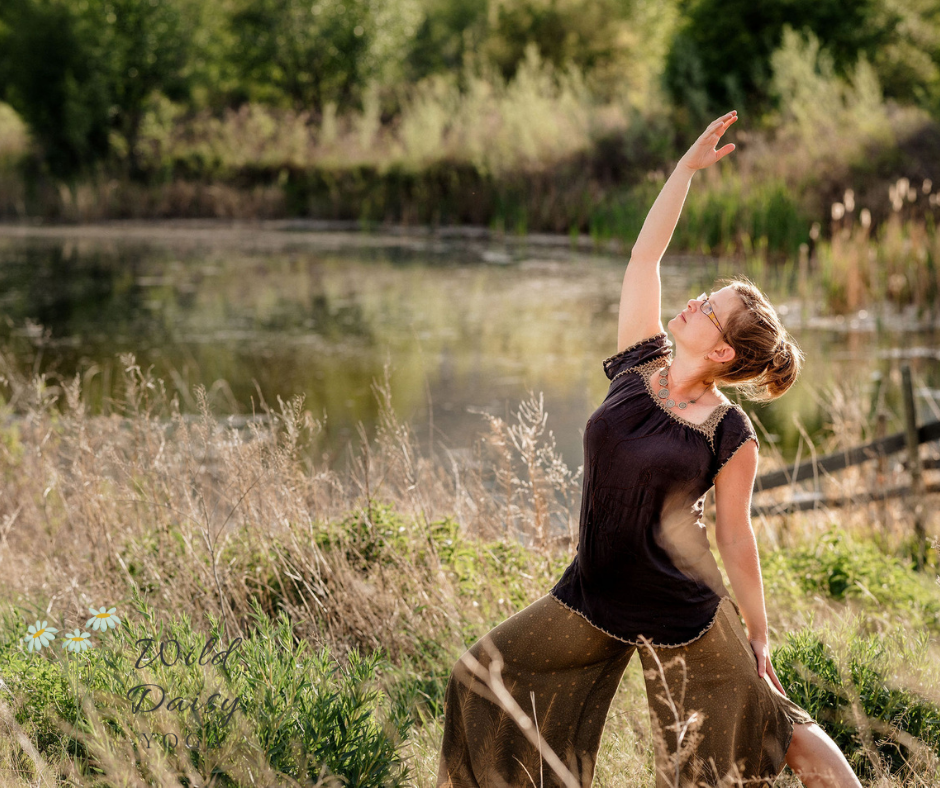 Yoga has so much to offer to those who are seeking. The physical benefits of finding greater mobility, balance, flexibility, and strength are amazing side effects of practicing yoga Asana (poses) but to me, yoga goes far beyond the numerous physical benefits. Yoga can make you feel grounded. It can create space in your mind so that you can notice your thoughts. It allows for contemplation and self-growth. And for those who are seeking, yoga can become a window into spirituality.
I believe that yoga is for EVERY body. If you can breathe, you can do yoga. I invite my students to leave their egos at the door, to forget the marketing images they have seen about yoga, and to let go of comparison of what they think their bodies should look like in a yoga pose. If you join my classes I would ask that you view me as a trustworthy guide but know that your true teacher is your own body. I ask that you tune into what you are feeling, what your body is telling you, and honour what you hear.
I strive to create a safe space for my students and allow an experience to unfold that will feel good in your body, mind, and soul. Each class is like a work of art to me, one that I design with love, care, and attention.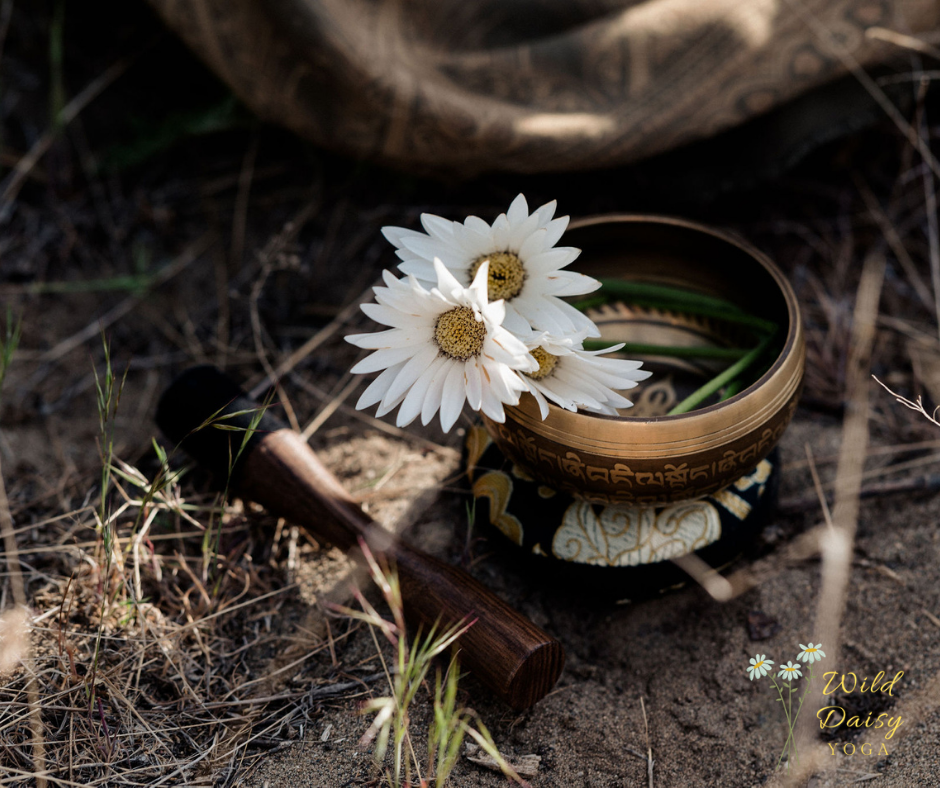 I describe my teaching style as "Moving Meditations". Even in my flow classes, we don't move too fast. I like to give students enough time to feel the pose in their bodies before moving into the next pose. In each class I weave in aspects of yoga philosophy, meditation, and pranayama (breath control) in order to give a well-rounded yoga experience.
I understand that we all have very different bodies, and so, I give options in each pose so that you can enjoy what works best for you on that day. I strive to give clear, concise queues so that you are never confused about what you should be doing and I ALWAYS leave the option of modifying a pose based on what you are feeling, or skipping the pose entirely because this is YOUR practice!
If you are brand new to yoga or are an experienced practitioner, I welcome you.
My hope is that everyone in my class feels like they belong and are valued members of a Sangha (a yogic community).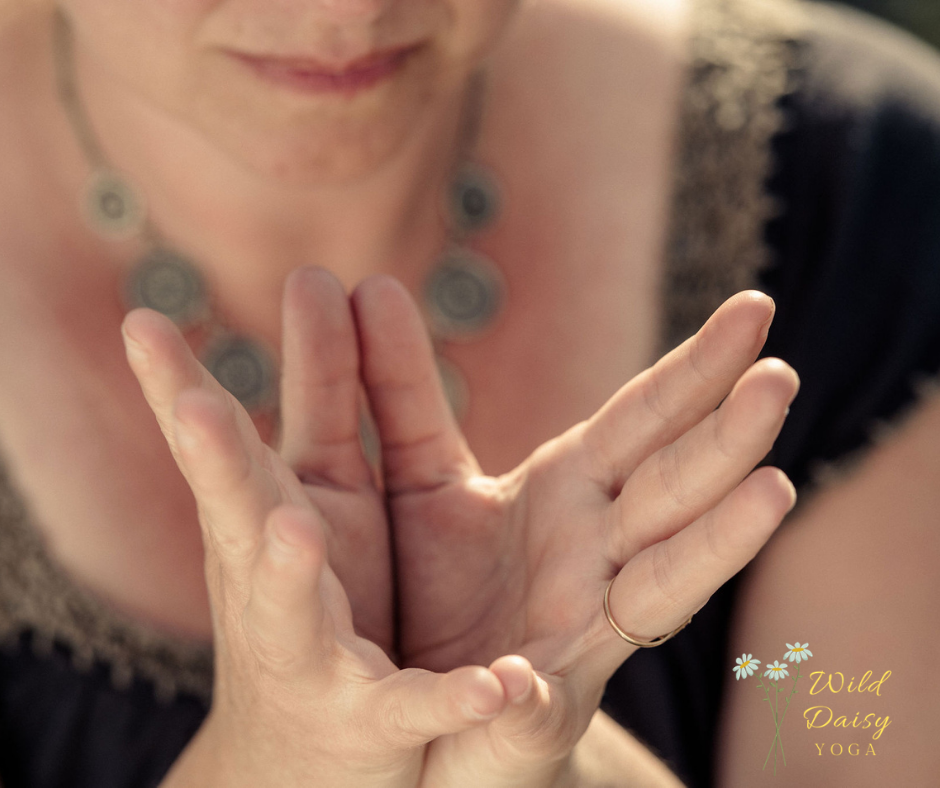 To experience greater flexibility, balance, mobility, and strength
To improve your posture
To enjoy deeper sleeps
To relieve stress, anxiety, or depression
To calm your mind and feel spacious
To slow down, unwind, take notice, and cultivate presence
To deepen your attitude of gratitude
To find a community of like-minded people
To improve your mood
To take time for your own self-care
To shine
Then I may be the yoga teacher for you!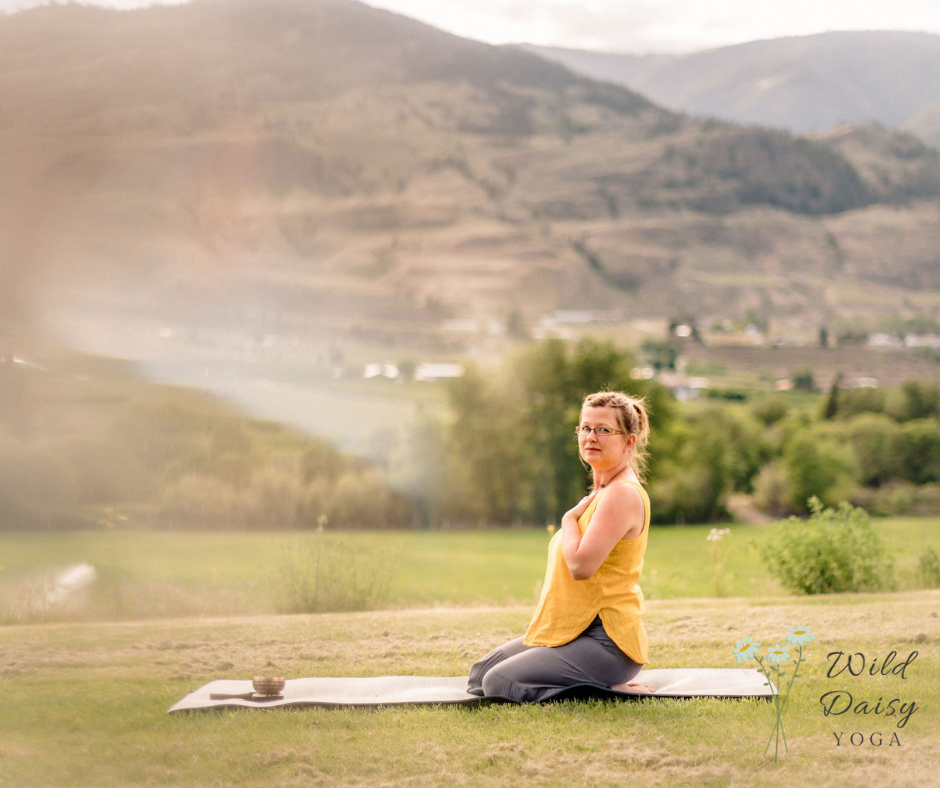 That yoga has the power to transform lives
That through yoga practice your calmness and sense of ease will ripple out to affect everyone you interact with
That EVERY body is a yoga body
That touching your toes does not mean you are a better yogi or more enlightened
That it is my absolute honor to share this practice with others
I'm Amy Sztupovszky, a registered YT200 Yoga teacher and certified Yin Instructor. You can learn more about me and my journey here.