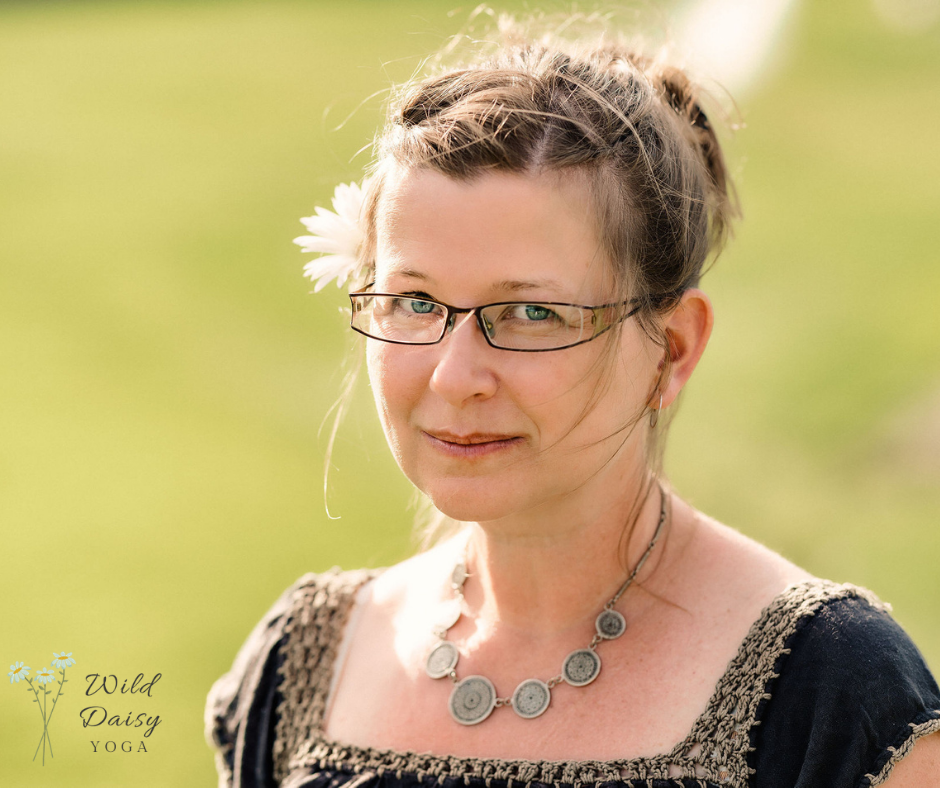 Amy Sztupovszky is the owner of Wild Daisy Yoga. Amy is a Yoga Alliance Registered 200 Hour Yoga teacher having studied under Natasha Scott and Shauna Spurles at SOYA. Amy holds a 50-hour Yin certification training, studying with Yin trainers Bernie Clark and Dianna Batts. She has also completed the Pain Care Aware Level 2 certification, a program from Neil Pearson and Swami Lisa Pearson that teaches the science of pain care and how we can foster discernment, awareness, and fearlessness in people who experience persistent pain. Amy's thirst for knowledge continues and she realizes the more she knows, the more there is to learn! She is passionate about her continuing education so that she can better serve herself and her students.
Amy's classes can be described as "Moving Meditations". She believes that EVERY body is a yoga body, that if you can breathe, you can do yoga. She meets her students where they are at, inviting them to honour their bodies in every pose. In each class, Amy teaches she weaves in pranayama (breathwork), yoga philosophy, and meditation.
Click here to read testimonials from Amy's students.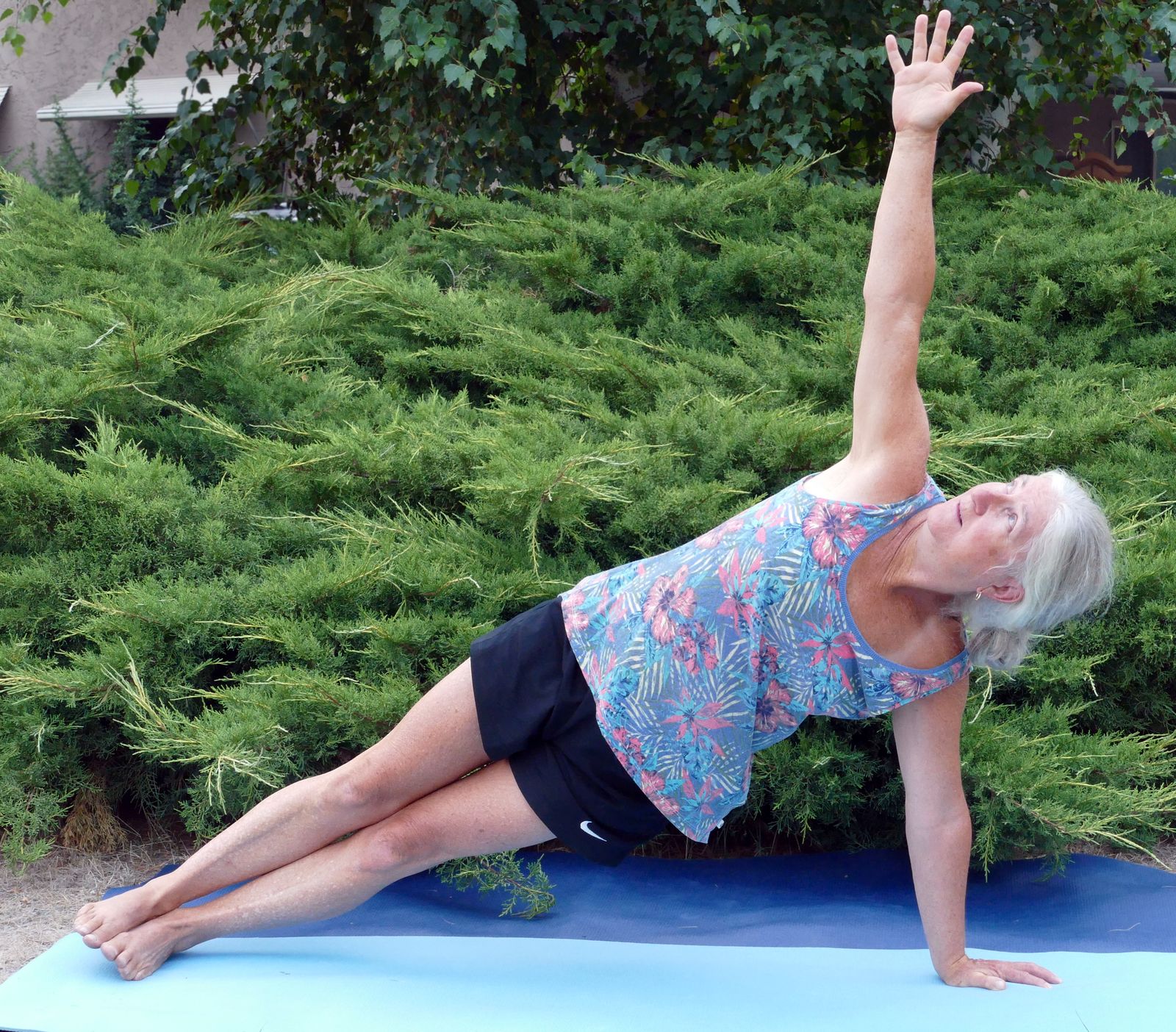 In 2010, Donna Morgan turned to yoga teacher training as a 'last resort' to address sports injuries that interfered with getting on with life; she had no intention of teaching but sought insight to the healing process and the movement needed to become active again. What a pleasant surprise to find that not only did healing finally commence but that sharing the process through teaching was part of the healing!

In 2011, Donna became a Registered Yoga Teacher (E-RYT-200) with the Canadian Yoga Alliance (CYA) after completing the teacher training provided by Karuna and Paul Erickson and Ally Bogard in Nelson, BC. Over the years, Donna attended other workshops with Karuna and Paul, including their annual Tipi Camp in the Kootenays.
In addition, Donna completed Yin Yoga Teacher Training with Stephanie Green (Om Town, Nanaimo, BC) and a number of multi-day trainings with renowned yoga teacher Judith Lasater (Sacroiliac Joint, Restorative Yoga Teacher Training, Moving from the Organs, Experiential Anatomy and other trainings) hosted by Soulspring Wellness in Vancouver, BC.
Always looking for inspiration, Donna completed the Maitri Breathwork Workshop with Nicole Lawton and Orion Kendrick and Reiki Level 1 training with Maggi Birchley; she also studied with yoga teachers such as Mark Stephens, Diane Smith and Sama Fabian.
Before embarking on the Yoga path, Donna earned a Bachelor of Arts in Adult Education from the University of the Fraser Valley and a post-graduate Certificate in Adult and Continuing Education from the University of Victoria.

In 2012, Donna opened a home studio, offering classes to students with all levels of mobility and capability.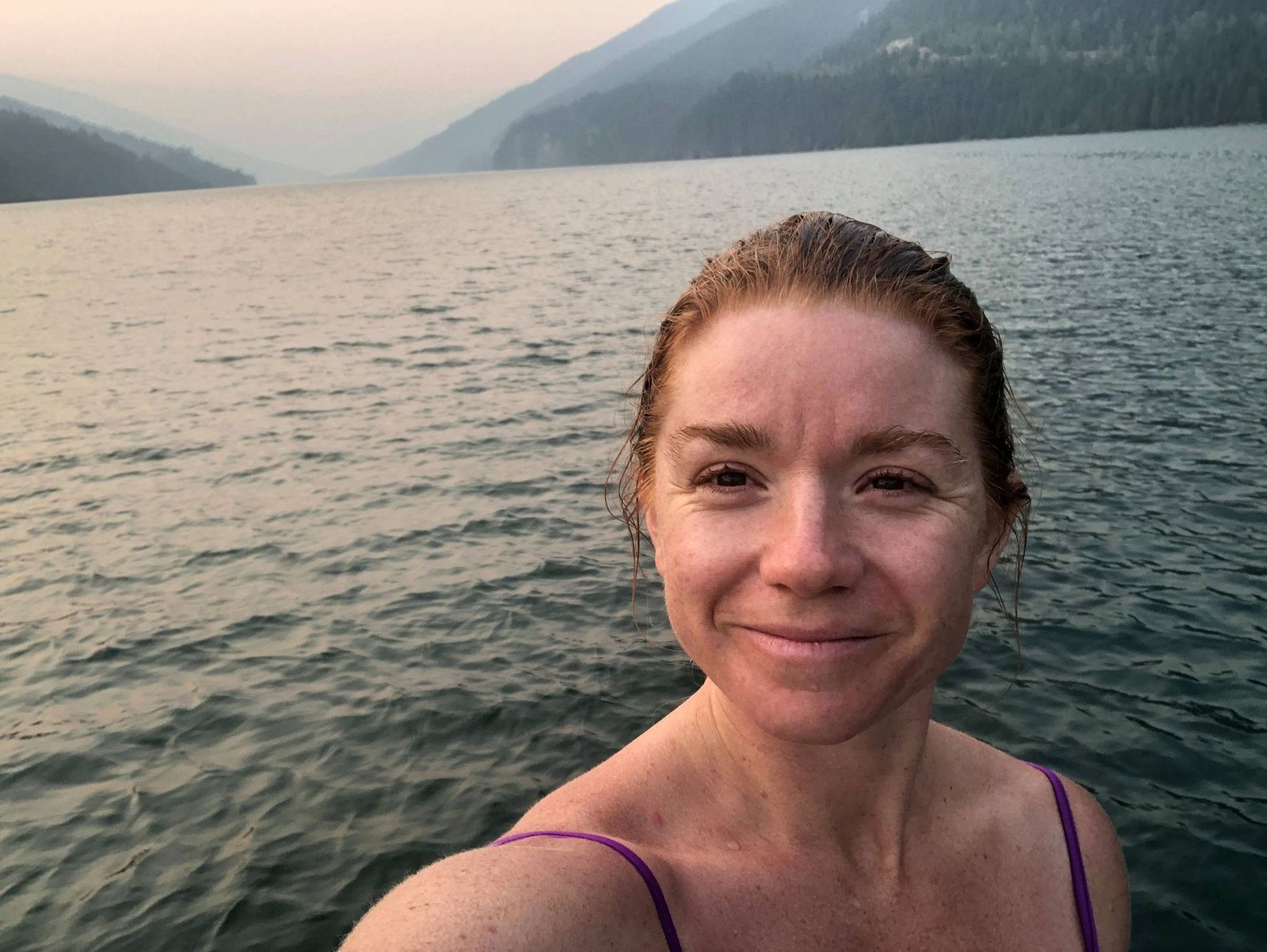 I believe yoga is a way of life.  A practice that can be integrated into everything you do, to create a better balance and greater awareness on and off your mat.  For me, the strength that I cultivate on the mat provides me with the strength to navigate life's highs and lows with an open heart.  Yoga has gifted me with greater awareness and patience while having a deeper sense of my own truths and journey.  I hope to help others find what works for them in yoga and how they can integrate this practice into their daily life.  
I have been practicing yoga regularly now since 2010. In 2014, I did my 200 hr YTT in my other hometown Revelstoke.  I studied the history of yoga, the Bhagavad Gita, anatomy, meditation and mantras.  We practiced primarily Ashtanga, Power Yoga and Yin.  This training also inspired me to attend a Vipassana course, a 10-day silent meditation in Merritt B.C.
Once completed my yoga training I began teaching at Halcyon Hot Springs, north of Nakusp B.C.  I taught both a flow and a Yin class.  Over the next several years I continued to teach yoga, attend different workshops as well as complete my teaching degree in education.  My teaching degree took me to South Korea for two years where I continued to teach yoga for teachers at school and attend yoga classes in different parts of the world.  I love to travel and always make a point to attend a yoga class in this new place.  It makes me feel a greater connection to place and a part of a worldwide community of yogis.  After Korea, I returned to Nakusp B.C. when getting a job with the school district.  I was always interested in also bringing yoga to children and into the classroom so during this time I took an 8-week course on Kids Yoga and began teaching Kid and Family yoga for the community.  
After a few more years of teaching education and yoga, refining and deepening my own practice, life brought me to Oliver.  Presently, I am a full-time teacher and excited to become a part of Oliver's yoga community.  Yoga has been such an important part of my life.  My experience is vast in styles and philosophies and I believe people need to find what works for them.  My own practice is so different day to day, season to season, it's about being aware of what I need.  I look forward to being part of this new community and teaching and learning from one another.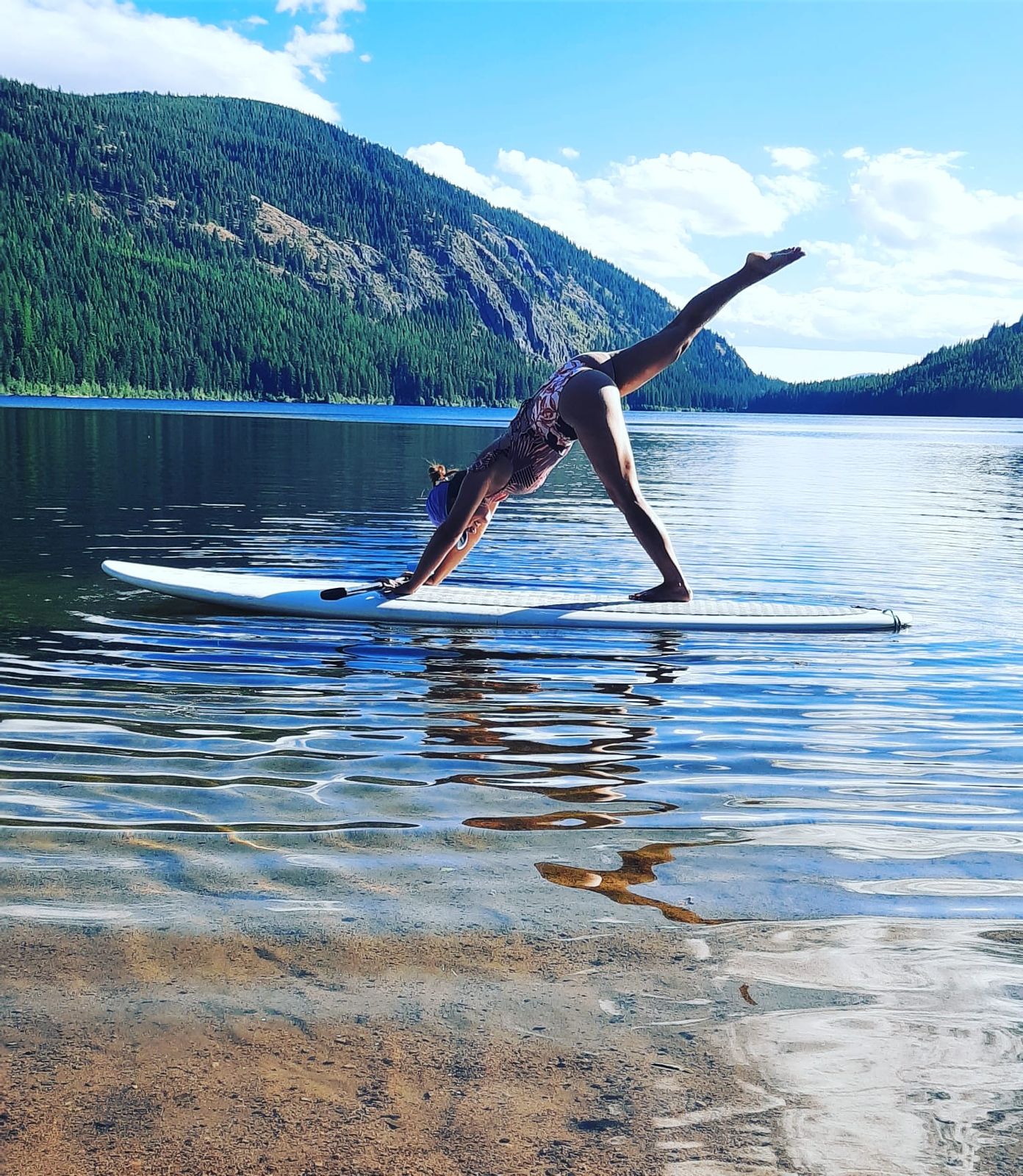 Karla is an outdoor enthusiast who loves spending time horseback riding, hiking, and skiing. She is also an Artist in Residence at the Leir house gallery in Penticton. She came to Canada in her early 20s and began regularly practicing yoga while living in Vancouver. In 2015 she became a fitness instructor. After more than 10 years of yoga practice, Karla's search for deeper knowledge and further mind-body connection led her to complete her training as a certified yoga instructor in June 2020. She enjoys teaching a variety of vinyasa flow, hot yoga and relaxation classes. Karla is constantly looking to further her knowledge and share her passion for yoga with others.