I am grateful and humbled to have received these beautiful words from my students. They have taught me more than they could ever know and I am honoured to practice with them.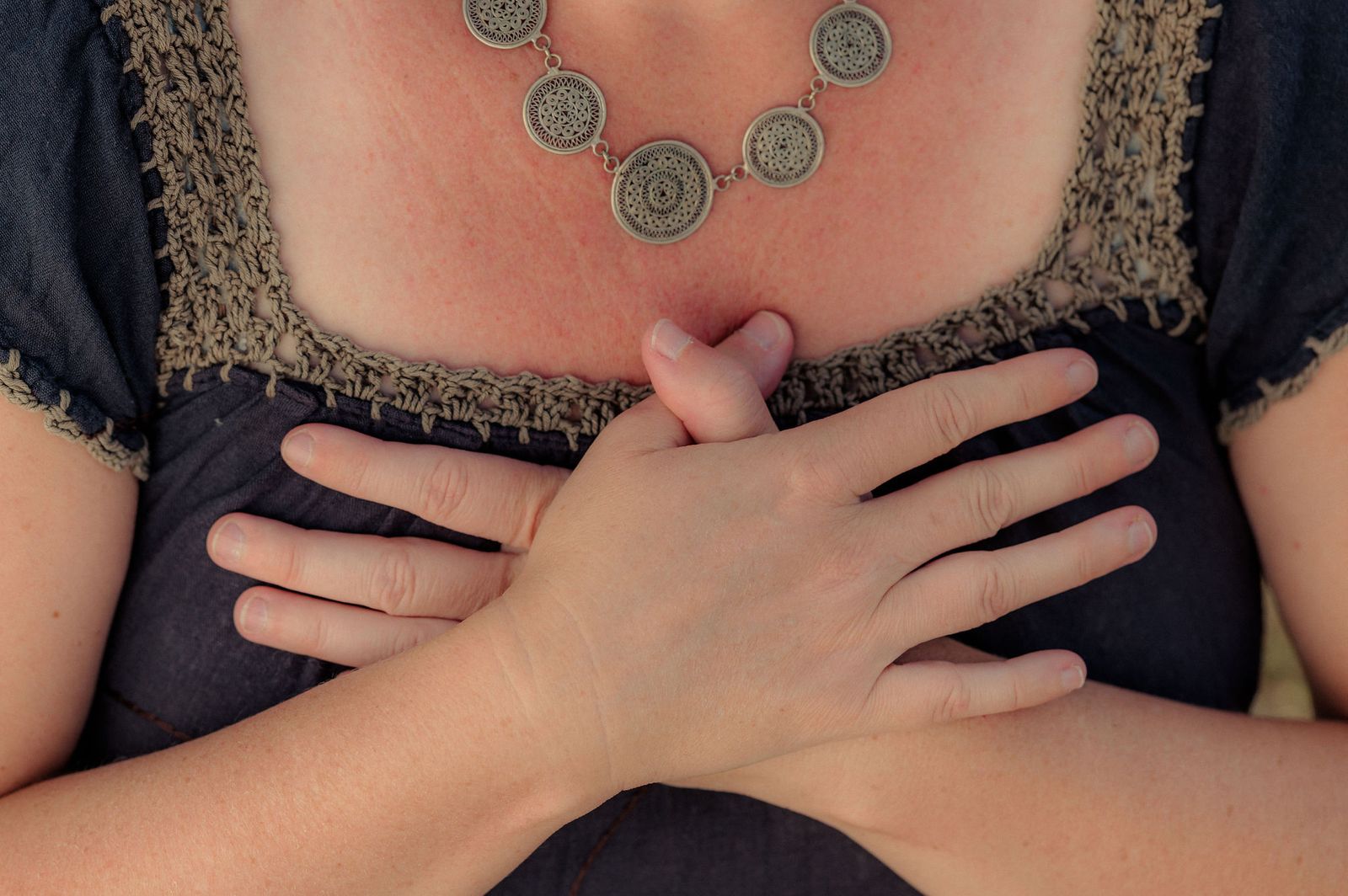 Wild daisy Yoga is a gift, a gem, a safe haven. When I walk through the studio door the weight of the world blows away like snow as I step inside. A kind voice welcomes and I remove my shoes, and settle in a space. Sensory delight with perfect temp, cool floors, clean air with light essence of aromatherapy oils and warm gentle lighting. A beautiful opportunity to practice self care and connect with myself in the presence of open hearted community. I look forward to joining in and learning more in this safe and light hearted space. Namaste 🙏

-Jocelyn
I was interested in trying Amys beginner yoga series but was concerned about my size. Amy encouraged me to sign up by explaining that "Yoga is for every BODY!". Guess what? It truly is! Amy demonstrates modifications for each pose and paces her classes according to the needs of her students. Not once did I feel that I couldn't do something and when I walked out of the class, I felt incredible! To anyone who's on the fence, just go for it. You won't regret it!

-Tanya
Amy is an amazing instructor as a first timer in Yoga she sparked an interest in something I was intimidated by.

-Cheryl
I very much enjoyed the 6 sessions of beginner's yoga with Amy - a good intro to yoga presented in a safe environment, by a very knowledgeable and caring instructor.

-Priska U.
Yoga classes at Wild Daisy studio allow the student to participate in a welcoming and non judgmental environment. Wild Daisy studio is what yoga is all about.

-Sharon Jesus
This winter I reintroduced yoga into my life through in-person and zoom classes with Wilddaisy yoga! It has been around a decade for me of no yoga, raising babies and balancing homeschooling, after my first class I was reminded on such a cellular level why I fell in love with yoga years ago and why I need to bring it back into my life. It was so good for me to take time to look after my body. Amy offered such warm inviting classes with breathwork and poetry, I was enlightened about stuck places and places that needed attention and care. It was the deepest most real self-love I could give my-self, Time... time to be and feel all the feels. The last three months I've been doing yoga three days a week, I have felt a sense of peace and contentment wash over me. I have journeyed with Amy through personal issues, struggles and presence, but most of all the classes have balanced out my body I feel comfortable in my own skin and mind! I feel lighter and filled up!
This has been such a gift to me Amy, I look forward to many more classes together! Namaste!

-Nicole Lawton
Amy is a compassionate, capable, and creative yoga teacher. The space she holds is safe and everyone is welcome. She has an in-depth knowledge of yogic philosophy that matches her skill of teaching. If you are looking for a place of wellness and skills to benefit your ways of living, Amy is your guide and teacher.

-Natasha Scott - Owner of Starlit Yoga
Amy's genuine love and appreciation for the teachings of yoga will inspire you to keep coming back to your mat. She offers a sweetly balanced practice – grounding pranayama, intelligent asana sequencing and restoring relaxations, all sprinkled with yoga philosophy and her own heartfelt reflections. Her classes leave me feeling clear, confident and whole.

Shauna Sprules - Owner of Purple Lotus Yoga
"Amy's calm and confident style of teaching makes her yoga classes a wonderful place to relax and connect with your body. She incorporates breathing exercises and mindfulness practice that I find unique among the many yoga classes I've taken in the past. Whether you're a beginner, novice or seasoned practitioner of yoga, I would highly recommend Amy's classes."

- Cara S.
"I have been doing Yoga with Amy since October 2020 and feel so grateful for participating in her classes. I have taken Yoga classes for over 25 years and feel Amy is one of the best instructors I've had. She has a calming demeanour, is very clear with her instructions and promotes the connection between mind & body. "

- Susan H.