Hi! I'm Amy Sztupovszky, founder of Wild Daisy Yoga. I am an outside-the-box thinker and a make-up-my-own-rules doer. I live my life with a passion for adventure, a deep love of community, and a grounded knowledge of my truths.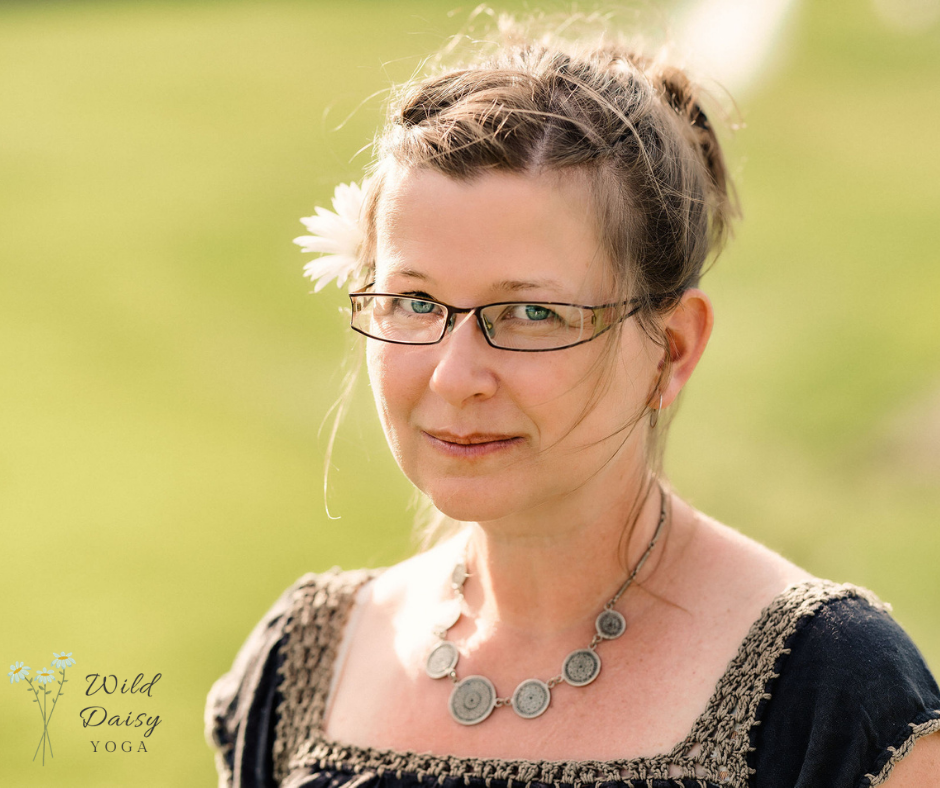 I am the mother of two amazing humans. My sons are homeschooled (worldschooled) and we use travel as our main "curriculum". Since 2012 we have spent part of each year traveling the world as our catalyst for learning and growth. We spend the rest of the year at home in beautiful Oliver, British Columbia cultivating community, growing our garden, and working on our businesses.
I am passionate about family, community, travel, and yoga. I love to grow and preserve food, read nourishing books, spend time on Svadhyaya (Self-Study), go camping, and snuggle with my cat.
I'm a true introvert, I love my time alone and think it makes me a better teacher. I also love community and all the ways that I can bring people together to celebrate each other.
My first yoga class was sometime around 1999 when I took a community center yoga class. I enjoyed the class as a physical exercise, and continued to take sporadic drop-in classes for the next 10 years.
When my oldest son was about 5 years old, yoga began to become more of a passion. I took more classes, started reading yoga books, and began a home practice. This continued with starts and stops, some months I was IN it, and some months my mat collected dust.
It wasn't until my family spent a winter in San Miguel de Allende, Mexico that I realized that yoga was going to become a way of life for me. Living half a block away from a yoga studio, I purchased an unlimited monthly pass and started going to the studio daily (sometimes twice a day!) After a month of yoga every day, I began to notice the profound effects yoga was having on my state of mind. After two months, my mindset had completely shifted.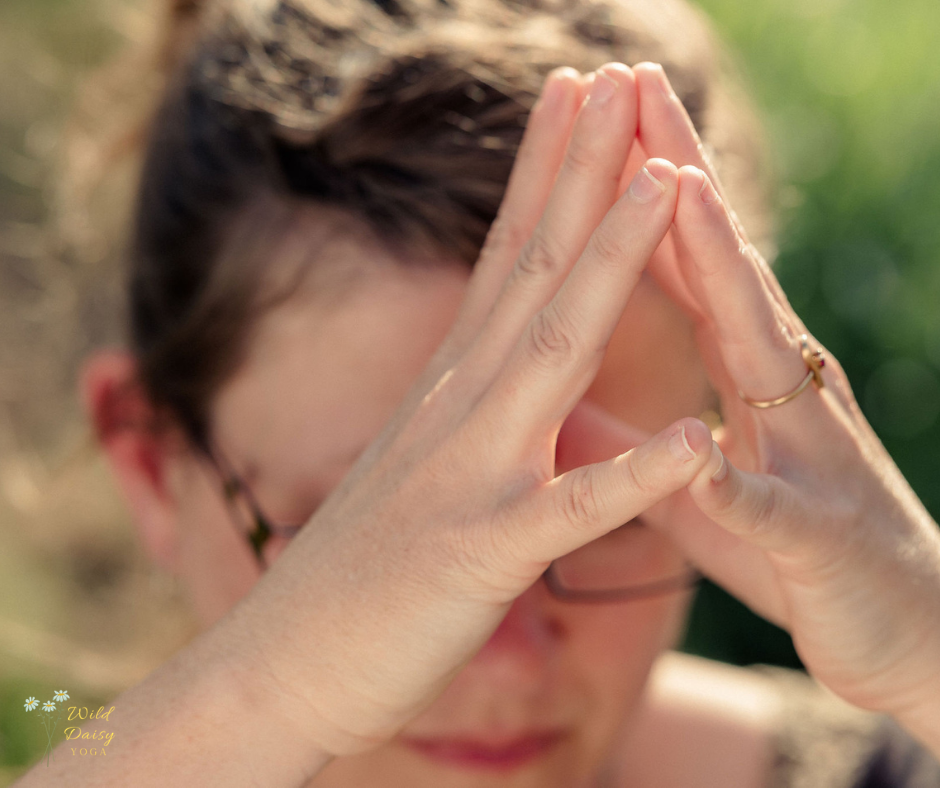 I had suffered from anxiety since I was pregnant with my second child in 2007. I remember I used to wake up nervous for no apparent reason, sometimes to the point of vomiting. I had panic attacks. I would check to make sure the door was locked three times before going to bed. I would lie in bed and not be able to fall asleep because I could not shut off my worried mind!
Yoga every day shifted my perspective. I was calmer. My anxiety was way down. I felt like I could rise to challenges instead of pulling the covers over my head. This is where my true yoga journey began.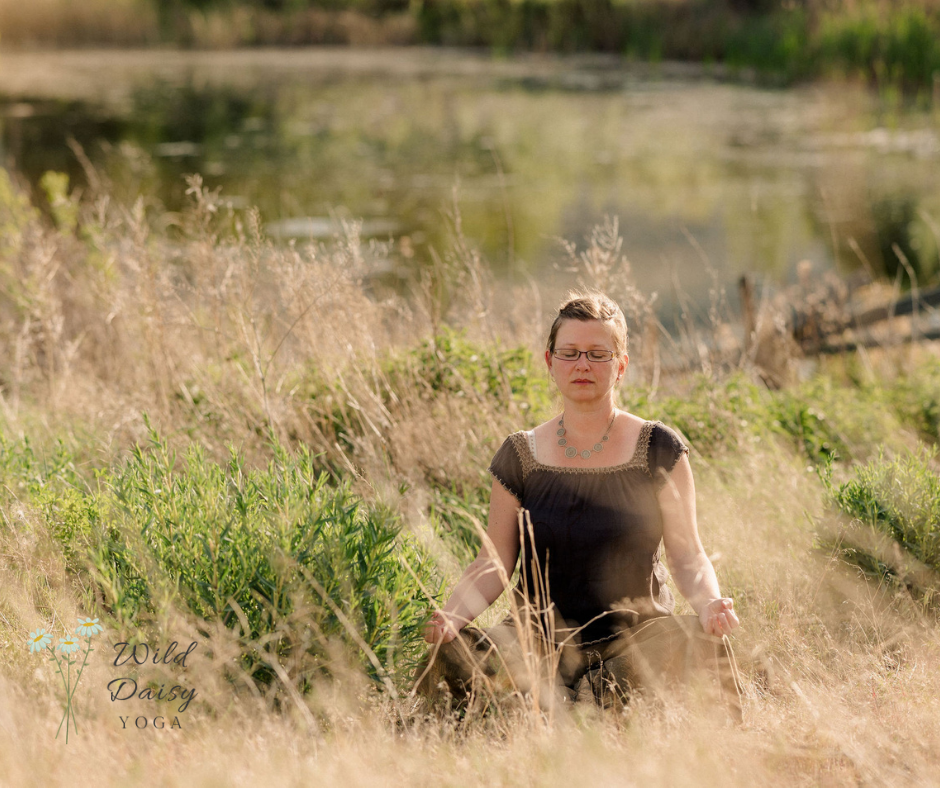 We left Mexico, and I continued to do yoga every day. Sometimes on my own, sometimes at a studio, sometimes online. I was passionate and I was thirsty to know more.
I decided to take my yoga teacher training because I felt it was the way to deepen my knowledge and understanding of the spiritual side of yoga...something that I felt was missing from most yoga classes.
I completed my 200 Hour Yoga Teacher Training with the South Okanagan Yoga Academy and was surprised to find that I LOVE to teach yoga!
My yoga journey continues. Each time I get on the mat I learn something new. Each student teaches me something. My own teachers continue to invite my own wisdom through the sharing of their knowledge. It's not unusual to find me watching a yoga video while I cook dinner, squeezing in a yoga workshop into my afternoons, or sitting down with a yoga book and a highlighter! I'm always on the lookout for new trainings to expand my knowledge and I love to share all that I learn with my students.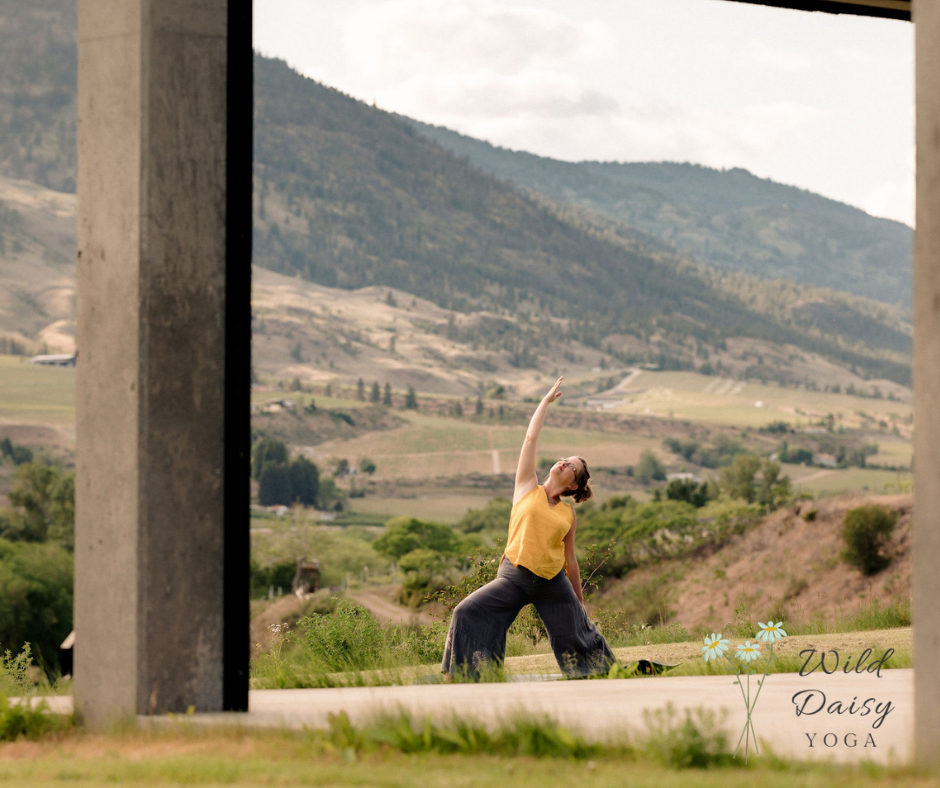 I am a Yoga Alliance Registered 200 Hour Yoga teacher having studied under the tutelage of Natasha Scott and Shauna Spurles at SOYA. I also hold a 50-hour Yin certification training, studying with world-renowned Yin instructors Bernie Clark and Dianna Batts. My thirst for knowledge continues and I realize the more I know, the more there is to learn! I am passionate about my continuing education so that I can better serve myself and my students.
My classes can be described as "Moving Meditations". I believe that EVERY body is a yoga body, that if you can breathe, you can do yoga. I meet my students where they are at, inviting them to honour their bodies in every pose. In each class I teach I weave in pranayama (breathwork), yoga philosophy, and meditation.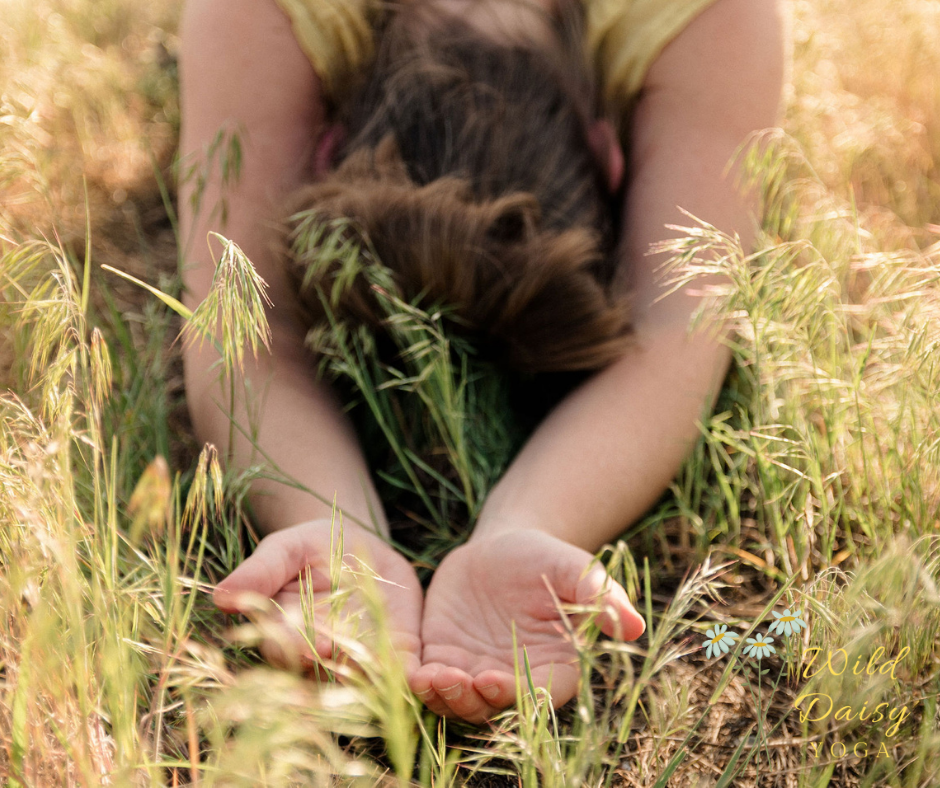 My deepest wish for you is that getting on the mat makes you happier, calmer, and more grounded in your life off the mat. I wish that the practice of yoga brings you into an awareness of your body; making your body stronger, more flexible, and more mobile. I wish that the gifts you receive on the yoga mat are gifts that you will share with the world, making the world a little brighter through all of your interactions with others.